Dr. Kim Hammond owned and operated a successful 24-hour emergency animal hospital in Baltimore, Maryland for over 35 years. In this video, Dr. Hammond details his experience selling his practice to Pet Vet Care Centers.
Customizing the Deal
"We sat down at the table and we worked out a deal that was perfect for me and perfect for them. We're 2 years into this deal and it's still fantastic. I really like these guys.
"Obviously when you sell an animal hospital it's an incredibly emotional experience. So many different reasons for so many different people. I'm 63 years old and I have young daughter. The time with her is very precious. PetVet Care Centers really gives me some quality time with my daughter."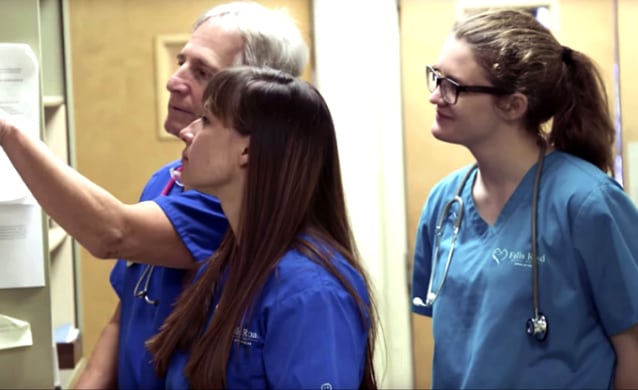 A Better Animal Hospital
"I don't want to lose sight of the animals and the customers. We're a better animal hospital and our customers are serviced better. You don't want people that are just going to walk away and leave you to manage yourself into the ground.
"They're going to be there to support you.
"They're going to give you the IT help. They're going to give you the continuing education. They're going to give you all sorts of management help as well as the capital."